About Us
At Be:Mo, we want to help car manufacturers, mobility services and technology companies transform the mobility experience.
We are connecting the dots between mobility ecosystems and energy services together.
We are using the best technologies to enhance companies' mobility solutions.
Because technology is our playground, we are developing a safe SaaS platform ready to be connected to a car dashboard or mobile application.
Car makers, mobility service companies or newcomers in the mobility ecosystem can enrich the driving experience they are selling to their final user by bringing the missing piece of the puzzle: energy.
We are here to connect every car to a wide charging and fueling network.
Because we are on a global mission to better mobility, we don't differentiate between thermic and electric – we handle both.
We believe access to any type of energy should be faster and more efficient, so as to provide a powerful tool to mobility stakeholders and a smoother experience to customers.
We support our customers every step of the way and help them strengthen their own customer relationships.
Because our service is not just about providing access to software, we ensure a successful and adopted implementation.
With a dedicated Customer Success team, we work closely with our customers to help them master our technology and services.
We tailor our technical knowhow and expertise to customers' needs and we are committed to sharing all of our useful information,
analysis and experience to leave nothing to chance.
We want to be a game changer in the mobility sector.
Curious and ambitious, we never stop improving and anticipating new connections to meet our customers' needs.
Be:Mo
Enabling your transition to better mobility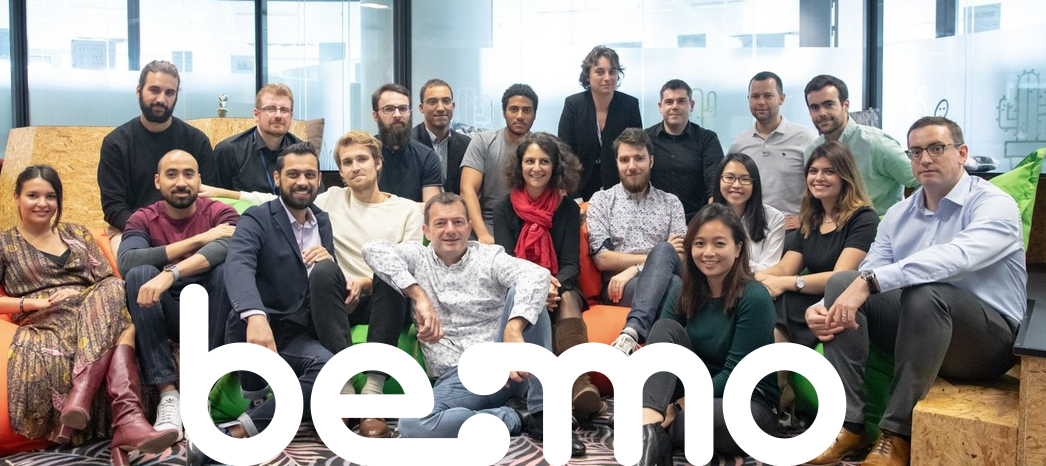 Largely composed of developers and Product Owners, our organization is horizontal and empowering everyone. Our processes are inherited from AGILE and SAFe® methodologies. Based in Paris we are working hard every day to offer the best in class solution and the most amazing experience for developers and drivers.